Our Commercial Moving Services
A proper moving company doesn't only move homeowners. Here at Daryle and Sons Moving Service also provide a full range of moving services for corporate customers looking to relocate their business or simply move things from office to office. When moving corporate customers, we must move special and/or sensitive items. We have the staff with the professional training to be able to efficiently handle just about anything. Some examples of the different things we can handle include:
• Office equipment
• Computers and IT equipment
• Unique furniture items
• Appliance moving
• Store fixtures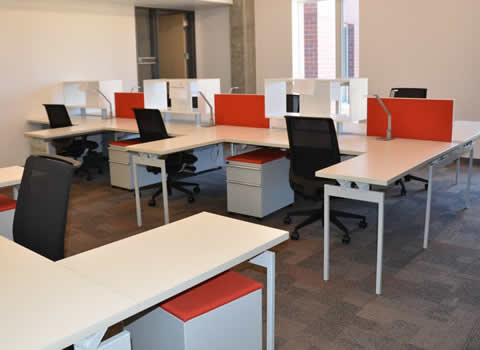 Some of these items can be very fragile or difficult to move, but our professional loading agents always come prepared. We utilize high quality materials to always ensure your items get to their destination safely. These items include: straps, decking material, furniture pads, and more. We also coordinate delivery dates and ensure that we will always honor our date commitments so you never have to go without important items.
Moving corporate equipment from office to office can be very stressful. We understand that we are in a digital age, and because of that, all of your crucial information is kept on computers that need to be moved. Because of this, we take extra care to properly load and unload your office equipment.
We have been providing Central Florida professional and quality local area moving services for many years now. We are a locally owned, licensed, and insured company in who's only concern is to make your move as stress free as possible. Call us today at 863-845-6264 to start planning your commercial move today.